Antibodies and complement : Effector functions, therapies and technologies
27 June – 01 July 2023 | Girona, Spain
The antibody response and the complement system are major effector arms of the immune system. Both have been involved in a plethora of pathological conditions—including autoimmunity, allergy, infections and cancer—and regulate, mainly through their receptors (FcR and CR respectively) cell activation, migration, survival but also metabolism. As the portfolio of antibody—and complement-effector function grow, high-end technological solutions are developed and novel therapeutic applications are proposed.
This 3rd meeting of the Ab&Complement meeting series will focus attention on key advances in both fields with the aim at fostering discussions between antibody experts and complement experts. Some of the critical topics to be covered include antibody & complement functions, FcR and CR, Ab glycosylation and anti-inflammatory activity, Structure-function linkage, Novel technologies, complement and antibody therapies.
This meeting on Antibody & Complement will be a forum for leaders in the field and new investigators coming from academia, industry and research institutes to discuss where the field is going and what challenges lie ahead.
Image credits: Joost Bakker (Scicomvisuals, Amsterdam) and https://www.ncbi.nlm.nih.gov/pubmed/24626930
Speakers (*: to be confirmed)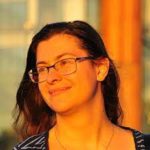 Lubka Roumenina

Cordeliers Research Center, Paris, France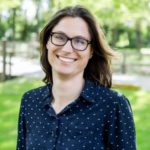 Marit van Gils

Amsterdam MC, Amsterdam, NL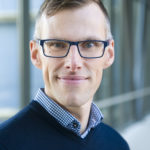 Leendert Trouw

Leiden University Medical Center, Leiden, NL
Registration (will open end of 2022)
STUDENT / POST-DOC / ENGINEER
Registration includes:
Registration to the conference (all oral presentations, poster session & discussions)
Housing for 4 nights at the 4* hotel venue (27 June – 01 July 2023):

single for academic & industry registrants
double occupancy for student/post-doc/engineer registrants
Registrants with guest: shared room

Food: all meals & coffee breaks, refreshments during poster sessions
Note: Guest registration includes accommodation (shared with the primary registrant), food and coffee breaks, but does not include participation in the workshop program
SELECTION CRITERIA
Abstracts are reviewed and selected by the workshop organizers based solely on the quality of content. Organizers may also select some abstracts for a short oral presentation at the workshop. All abstracts are assigned a poster number for presentation during the poster session at the meeting.
20 short-talks will be chosen from the selected abstracts by session chairs for oral presentations.
ABSTRACT GUIDELINES
Exclude email addresses, phone numbers, hyperlinks, keyword lists, comments, text or image boxes.
2200 characters including spaces. Also includes title, authors, affiliations, references and funding.
One abstract per submitting author per meeting. Submitting author and account name must match. Submitting author must be underlined.
POSTER SPECIFICATIONS
Each poster will have 1 m by 1 m (3.3 ft by 3.3 ft) of space available for display.
TRAVEL GRANTS
We expect to grant up to 20 travel grants to registered students/post-docs following a selection by the organizers based on the submitted abstract.
ONLINE PAYMENTS
The organizers have enabled online credit card payments and PayPal. Please see the Payments section, above, for details.
Click below to begin online payment.
Contact
Suzan Rooijakkers
Email:
Venue
Punta Port Salvi s/n
Sant Feliu de Guixols
17220, Girona, Spain
ACCOMMODATION
Students/post-docs registration: 2 person room sharing
Academic/Industry registration: single room
Superior Double Rooms have terraces with sea view, bathroom, hair dryer, toilet, satellite-TV, minibar, safe, direct-dial telephone and central heating.
VENUE:
Outside pools
2 Restaurants: abundant barbecue buffet at noon and in the evenings a buffet with selected specialties of the region.
Comfortable lounges, elegant living rooms, 2 bars, bridge and billiards room.
TRANSPORT
The venue is located near Girona-Costa Brava Airport.
Transportation from Barcelona and Girona airports will be arranged if attendance to the meeting is sufficiently high (buses would be departing from both airports at times will we indicate closer to the meeting dates). We ask the confirmed participants to inform our secretary about their arrival airport and time.
In the event that buses can be arranged, the bus will be waiting on the ground floor of terminal 1, with a sign stating the name of the meeting. We cannot know in advance which platform the bus will be parked at, but the driver will be waiting for you.
ABOUT THE AREA
The Eden Roc Hotel is located only 1 km away from Sant Feliu de Guixols, in a unique and quiet peninsula. The clear Mediterranean sea surrounds the 360 meter wide Eden Roc Resort.