MAY 20TH, 2019, 2:00PM - MAY 25TH, 2019, 2:00PM
The antibody response and the complement system are major effector arms of the immune system. Both have been involved in a plethora of pathological conditions, including autoimmunity, allergy, infections and cancer. Antibodies and complement components regulate, mainly through their receptors (FcR and CR respectively) cell activation, ADCC, ADCP, CDC, CDCP, migration, survival but also, as recently described, metabolism. As the portfolio of antibody—and complement-effector function grow, high-end technological solutions are developed and novel therapeutic applications are proposed.
The 2nd conference on Antibodies & Complement  focused  on key advances in both fields with the aim at fostering discussions between antibody experts and complement experts. Some of the critical topics to be covered included:
antibody & complement (novel) functions
human antibody repertoires
complement structure and subcellular localization
novel technologies
complement and antibody therapies
After the success of the first edition, this second edition of conference on Antibodies & Complement was again  a forum for leaders in the field and new investigators coming from academia, industry and research institutes to discuss where the field is going and what challenges lie ahead.
Doryen Bubeck, Imperial College, London, UK
Christian Busse, German Cancer Research Center, Heidelberg, Germany
Tineke Cantaert, Institut Pasteur, Phnom Penh, Cambodia
Michael Carroll, Harvard Medical School, Massachusetts, USA
Michel Cogné, University of Limoges, France
Davide Corti, VIR, Bellinzona, Switzerland
Brandon de Kosky, Kansas University, USA
Sarel J. Fleishman, Weizmann Institute, Israel
Piet Gros, University Utrecht, The Netherlands
Claudia Kemper, National Institutes of Health, Bethesda, USA
Florian Krammer, Icahn School of Medicine at Mount Sinai, New York, USA
Heidi Ling, Imperial College, London, UK
Dario Neri, Philogen, Sovicille, Italy
Brinda Prasad, Regeneron Pharmaceuticals, New York, USA
Daniel Ricklin, University Basel, Switzerland
Janine Schuurman, Genmab, Copenhagen, Denmark
Brian Sutton, King´s College London, UK
Ron Taylor, University of Virginia, USA
Francesco Tedesco, University of Trieste, Italy
Marjolein van Egmond, VU University Medical Center Amsterdam, The Netherlands
Andrea van Elsas, Aduro Biotech Europe, Oss, The Netherlands
Taia Wang, Stanford University, USA
Information about the place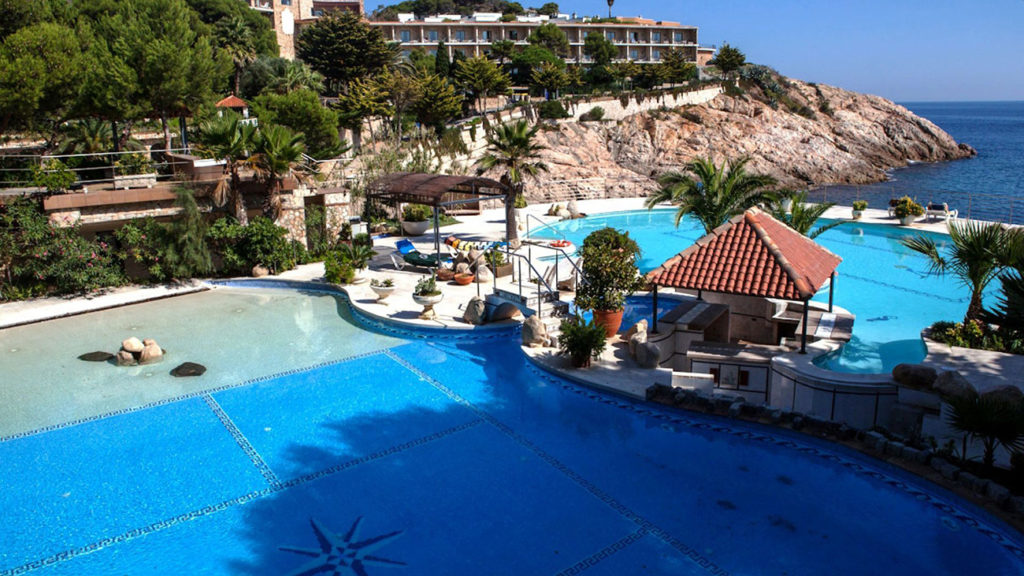 Venue
Hotel Eden Roc – Punta de Port Salvi, s/n
17220 Sant Feliu de Guíxols Girona – Spain
Time
May 20th, 2019, 2:00pm – May 25th, 2019, 2:00pm
Catering
Coffee breaks; lunch and dinner buffet
Hashtag
#AntibodiesComplement19
Registration deadline: April 22nd, 2019
800 € – Scientist (single room)
700 € – Scientist (double room)
650 € – Student (double room, for single room register as scientist)
1000 € – Industry (single room)
320 € – Accompanying quest (non participation)
The registration fee includes:
5 nights at the Eden Roc Hotel (regardless of the registration status)
admission to all scientific sessions and poster exhibition
conference materials
internet access
breakfast, lunch, dinner, coffee breaks and refreshments
social entertainment
Please note accompanying persons are not eligible to participate at the conference.
Abstract deadline: April 4th, 2019
We invite all registered participants to submit an abstract about their research. The scientific organizing committee will review all abstracts and select the most relevant contributions for short talks or poster presentation. Abstracts can only be submitted online via the "Register now" button.
Multiple travel grants (€500-€650) were awarded to selected students and postdocs. Selection was be performed by the conference organizers and session chairs.


Requirements :
1. submit an abstract
2. request financial support including a support letter from your mentor
3. register for free at The Antibody Society
Kathrin de la Rosa
Max Delbrück Center for Molecular Medicine in the Helmholtz Association
Berlin, Germany